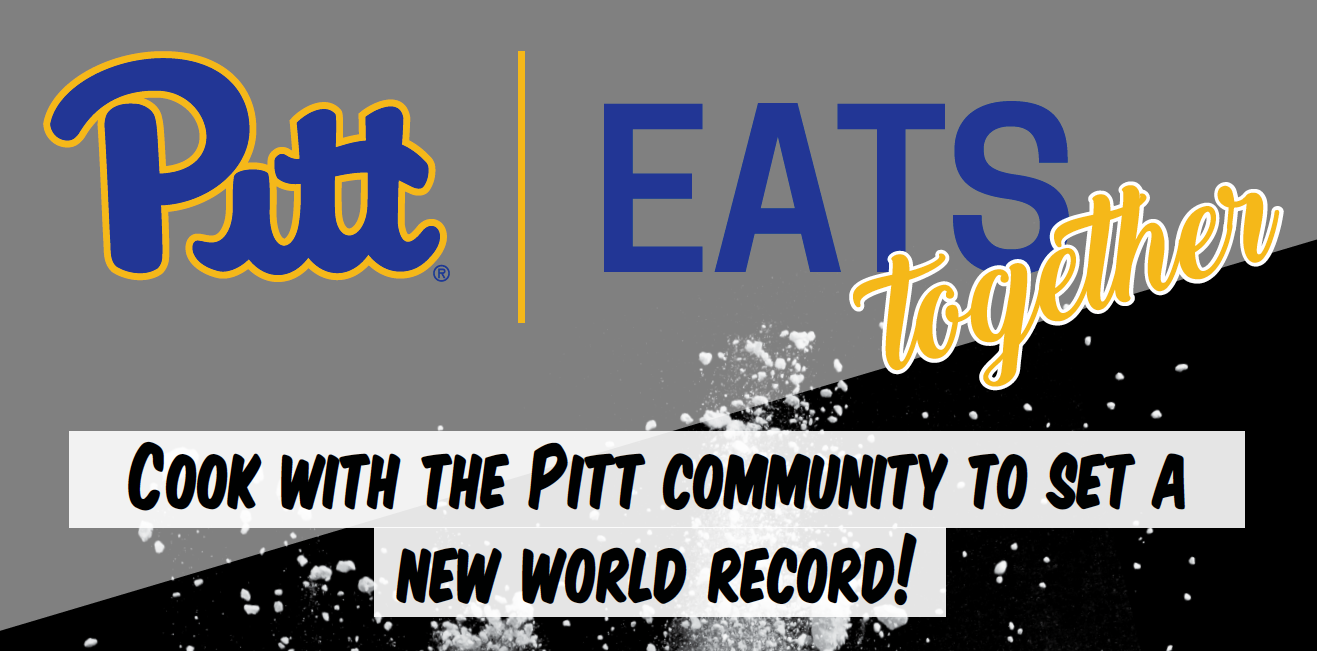 Business & Auxiliary Services is launching a new project of global proportions: the First Annual Pitt Eats Together World Record Challenge! We will attempt to set the new world record for the most people cooking simultaneously online. This challenge requires the Pitt community to come together to break the current record.  
The event will be held on Tuesday, February 15 at 6:30 p.m. via video conferencing platform. We are partnering with Giant Eagle and Pitt Eats to provide meal kits, and $1 per kit will be donated. All donations will go to the Pitt Pantry to fight food insecurity on campus and in the wider community.  
How can you get involved? 
Check back for more news as we get closer to February 15!