Central Oakland Apartments
305 Atwood St, Pittsburgh, PA 15213

| View Map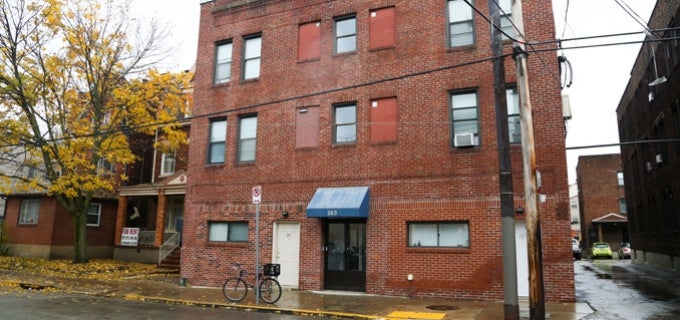 Student Population: First Year, Upperclass, Graduate, Medical Students
Room Type: Efficiency, 1 Bedroom, 2 Bedroom
Housing Type: Off Campus Housing, Apartment Style Housing
Details
Amenities vary from apartment to another, but many offer:
All utilities included 
Laundry facilities
Off-street and permit parking
Secured building
24-hour emergency maintenance
Description
Central Oakland Apartments is advantageously located near the academic center of campus. We have multiple properties to choose from including apartments, townhouses, and single-family dwellings. Efficiencies and one and two-bedroom units are also available, and all are convenient to classes, eateries, shops, University shuttles, and public transportation. 
Room Information
For more information about rates or availability, contact Off Campus Living at 412-624-6998, ocl@bc.pitt.edu, or visit their website ocl.pitt.edu.
                   2019-2020 Central Oakland Apartments Rental Rates*
 Efficiency
 $700
 One Bedroom
 $815 - $890
 Two Bedroom
 $1,185 - $1,335
*Rates subject to change.
Sample Lease
View a sample lease. Terms and conditions are subject to change.