Your Pitt ID, also known as your Panther Card, declares you as a member of the Pitt community. Your Panther Card is your photo ID and your passport to access essential campus services. The magnetic strip on your Panther Card is programmed to give you access to your residence hall and meal plan. Other facilities and services on and off campus are also accessible with your Panther Card.
Panther Card Self Service Photo Upload
Your Panther Card (Pitt ID) is the tool that every student, faculty and staff member needs on their first day. Submit your photo to us in advance and allow us to prepare your Pitt ID for you! Online photo submission is quick and easy; IDs are typically processed in one day. To obtain a preprinted ID, you must submit your photo at least one full business day prior to campus arrival.
You will be required to show an official government-issued photo ID when you pick-up your card. Be sure to check your University email account to verify the status of your Pitt ID.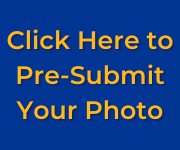 Online Photo Submission is a convenience that Panther Central offers. Please follow the instructions detailed below to submit your photo. 
View Frequently Asked Questions »
Acceptable and Unacceptable Photo Submissions
Acceptable Photo Submissions
Current (taken within the last six months) color photo
JPG format
Neutral color and smooth background
Proper lighting (#nofilter)
Centered and front view of full face
Cropped from just above the top of the head to the collarbone
Eyes open and visible
Wear prescription glasses if you normally do so
Maximum file size of 5 MB (5120 KB)
Minimum dimensions of 260 x 300 pixels
Unacceptable Photo Submissions
Wearing hats, sunglasses or other items that obscure the face
Glare on glasses; closed eyes
Shadows on the face
Other visible people, objects, or text
Inappropriate expressions
Group photos
Blurry photos
Black and white photos
Photos with your hand resting on your face
Crop off the top of your head or side angle your face
Tips for a Successful Photo Submission
1. To achieve a neutral colored, smooth background, you can use:
Correct

 
Incorrect

2. To achieve clear image quality, avoid images that are:
Dark or shadowed
Distorted or blurry
Too small (less than 260x300 pixels)

Generally, you can right-click a photo and view the size under Properties.
Or you can use a photo editing program to view the file size.

Correct

 
Incorrect

3. Avoid photos with other visible people or objects.
| | | |
| --- | --- | --- |
| Correct |   | Incorrect |
Chosen Name - Now Available for Students
The University of Pittsburgh recognizes the need or preference for students to refer to themselves by a chosen name. Students can add a chosen name other than their legal given first and/or middle name for use on campus. If you are interested in using a chosen name on campus, please review this Registrar statement for more information. If you have any chosen name related questions, please contact the Registrar.
Your chosen name will be available at Panther Central within 24 hours after you update your information.
Add a Chosen Name Process:
1) Login to the my.pitt.edu portal
2) Search for "Manage My Account"
3) Click "Contact Information"
4) Click "Click here to set your Preferred Name" 
5) Click Yes when "Do you want to set your preferred name?" question displays (same as above)
6) Add your preferred first and preferred middle (optional) names
Upon arriving at Panther Central, you will be asked to exchange your current Panther Card for your updated ID. There is no cost for your first chosen name Pitt ID. All other Panther Card reprints due to additional preferred name updates, lost/stolen IDs, will result in a $20 fee.
Please remember that your ID will have your chosen name on the front and your legal name on the back. If asked to show your ID as a form of identification, both your chosen and legal name are shown.
Photo ID Hours
Panther Central is not accepting walk-ins at this time. Please complete your photo submission online.  
General ID Guidelines
Here you'll find guidelines for some of the most commonly asked ID eligibility questions.
Lost Your Card?
Report lost or stolen cards to Panther Central immediately at the Panther Central Online Community at https://my.pitt.edu. Your card will be automatically deactivated.