All residents are required to be suitably dressed while staff are working. Maintenance staff may be working either in a student's room or in a communal area such as a bathroom. Staff may refuse to service a request if residents are not suitably dressed. 
New maintenance policies have been implemented for this academic year. Please read the following procedures carefully. 
Residents must remove excessive clutter from the work area before staff arrives. If staff determines that there are too many personal belongings in the work area, a notice will be left. The space must be reasonably clear so that work can be performed without having to handle residents' belongings.
Staff may ask that a window be opened before they arrive to improve air circulation in the room.
Work surfaces will be disinfected before and after service.
---
Before submitting a request, please review the listed on and off-campus residences to ensure you select the appropriate form.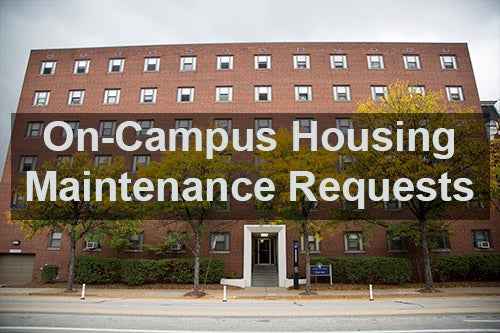 Amos Hall • Brackenridge Hall • Bruce Hall • Bouquet Gardens • Centre Plaza • Forbes-Craig Apartments • Forbes Hall • Fraternity Complex • Holland Hall • Irvis Hall • Litchfield Towers A, B, C • Lothrop Hall • McCormick Hall • Nordenberg Hall • Oakwood Apartments • Panther Hall • Ruskin Hall • Sutherland Hall • University Hall
---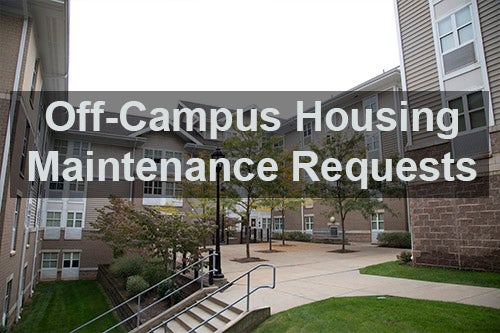 College Gardens Apartments • Darragh Street Apartments • Hyacinth Place • Mayflower Apartments • Residences on Bigelow • The Strand Building