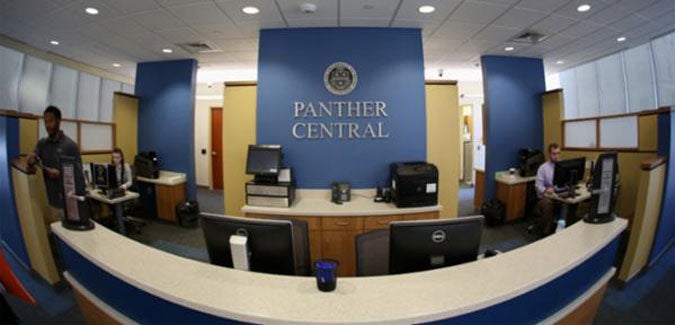 Panther Central is your go-to place for all the essentials of daily living, from transportation to housing to good meals. 
Have questions about a contract, need a bus home, or are locked out of your room at 3 a.m.? Panther Central can help you.
We are dedicated to providing friendly and courteous, 24/7 service to current and prospective students, faculty, and staff.
Have a question or want to say hello? Contact us or view our staff list.