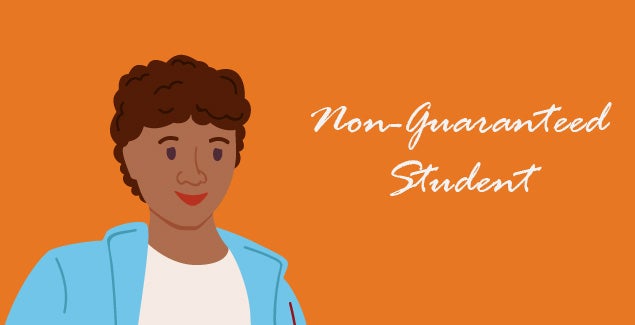 As a Non-Guaranteed student you are not able to retain your room, participate in general room selection, or apply for a suite/ apartment-style room. Instead, you must complete the Non-Guaranteed Application and participate in Non-Guaranteed Selection that begins in April 2021 and runs through July 2021. 
We encourage any Senior or other Non-Guaranteed student who would like on-campus housing to submit their housing application, including the payment of the housing deposit, by the due date of April 1, 2021. By submitting your application and deposit, you will be automatically entered to take part in Non-Guaranteed Selection. 
Once the online Housing Selection and Retention processes for guaranteed students are complete, Panther Central will determine availability of beds and will contact you via your University email address regarding Non-Guaranteed Selection. Your housing deposit is fully refundable if we are not able to find a bed for you, or if you choose to cancel your housing application prior to being assigned.
Applying for Non-Guaranteed Housing 
1. Complete the Housing Application and pay the housing deposit by April 1, 2021 
2. Choose your housing for 2021-2022 beginning in April 2021 through July 2021
3. Move into your new home in August 2021! 
If you have any questions about the Non-Guaranteed Student Selection Process, please contact Panther Central.