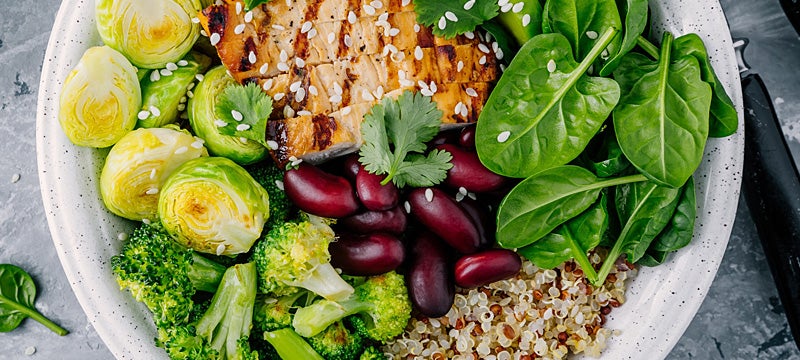 At the University of Pittsburgh, we expect outstanding food-service operations, going above and beyond basic safety standards.
We work to exceed basic safety standards outlined by the USDA, FDA, and Allegheny County Department of Health. Our food services provider, Chartwells Higher Education, regularly conducts employee training to ensure that food-service operations follow industry-standard best practices. In addition:
Each Chartwells Higher Education manager and supervisor must be certified by ServSafe and recertified every three years, per Chartwells'  standards. (The Allegheny County Board of Health requires recertification every five years.) ServSafe is a food and beverage safety training and certificate program administered by the National Restaurant Association.
Chartwells Higher Education also follows and monitors Hazard Analysis and Critical Control Point (HACCP) processes. HACCP is an internationally recognized system for minimizing and eliminating food safety hazards.
Chartwells Higher Education contracts third-party experts who conduct unannounced inspections throughout the year.
The Allegheny County Department of Health inspects all food services venues at Pitt at least once annually. These inspections verify compliance with industry standard best practices.
At the University's request, Chartwells Higher Education fulfilled their commitment to providing:
A team of food safety managers to oversee inspections of all campus dining facilities and to re-train staff as needed.
A public health and safety expert—who is also a former health inspector—to conduct daily inspections of campus dining. All campus dining facilities are inspected using Allegheny County Health Department standards.
A registered dietitian to support student health through nutrition counseling, managing special diets, and wellness programming.
An independent auditor to perform inspections, ensure compliance with county regulations, and verify effectiveness in Chartwells' responses and re-training efforts.
Meet our Food Safety & Nutrition team. 
The University is part of an incredibly complex food services landscape. Pittsburgh campus operators serve more than 30,000 meals daily in settings ranging from coffee shop kiosks to traditional dining halls. When issues arise, we work to immediately assist those impacted, investigate the source of concern, and address issues as needed.
Everyone can help support a top-notch dining experience at Pitt. To share feedback or report an issue, ask to speak to a facility's manager or on-duty supervisor. Concerned visitors can also call Panther Central at 412-648-1100.