Housing News
Our Office of Sustainability has rolled out green compost bins in the kitchens of Irvis Hall, Panther Hall, and Sutherland West (with more bins coming soon)! Students living in Sutherland Hall attended a recent workshop to learn more about composting on campus, which helps reduce landfill material and improves Pitt's environmental impact.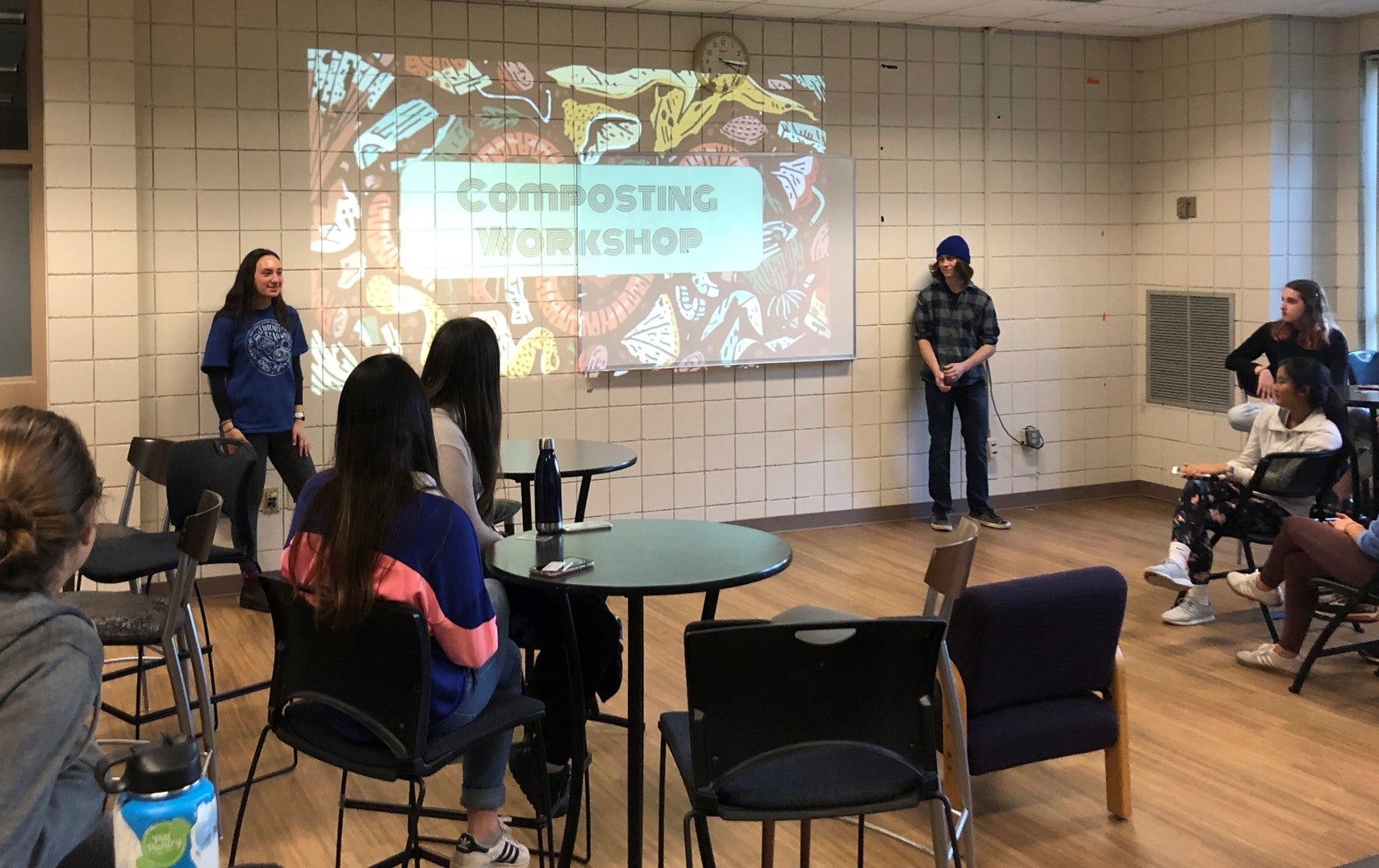 Check out this graphic to learn more about what you can compost: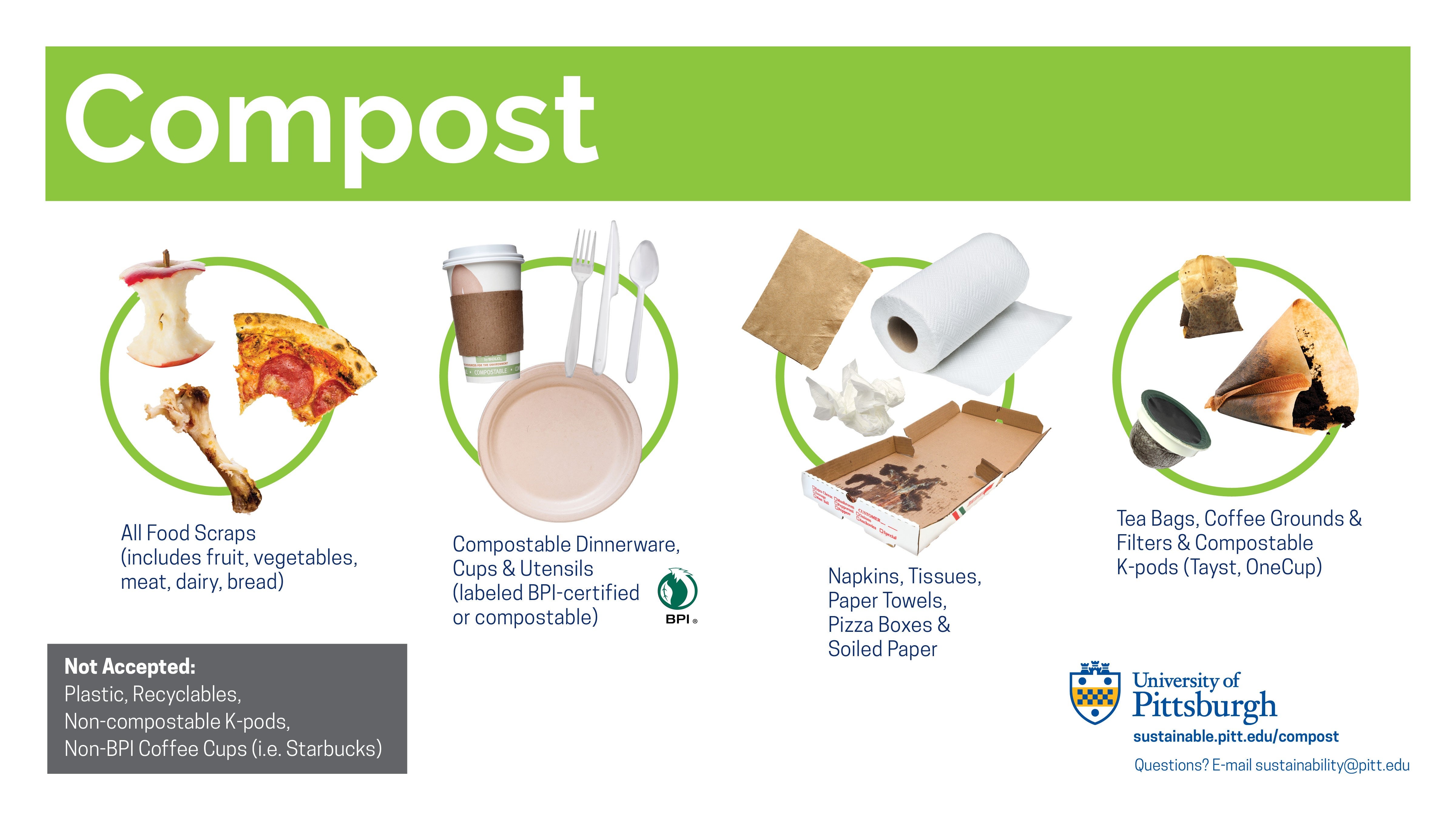 Your food scraps and other compostable material return valuable nutrients to the soil, which we then reuse for landscaping projects to beautify our campus.
Turn your pizza crust into fertile soil for flowers!