Centre Plaza Apartments
5032 Centre Ave, Pittsburgh, PA 15213

| View Map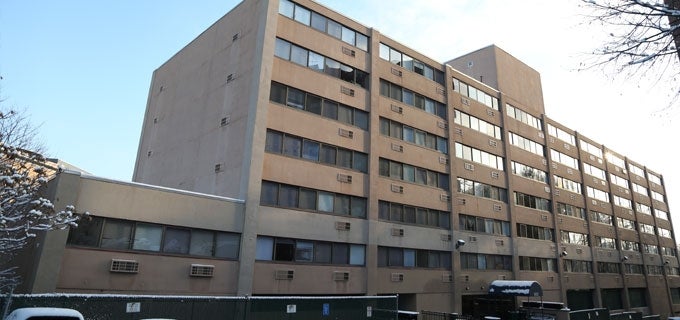 Student Population: Upperclass
Housing Type: On Campus Housing, Apartment Style Housing
Details
24/7 Security Coverage
Access to Housekeeping and Maintenance staff 24/7, 365 days a year
Daily delivery of Post-Gazette, USA Today and The Pitt News in select residence hall common areas accessible to all students
Basic cable television in each living room and Wi-Fi in each apartment
Fire safety—sprinkler system throughout; regularly scheduled fire drills
Limited student parking is available
Description
The 67 units in the Centre Plaza Apartments house 197 students. The air-conditioned, furnished apartments accommodate from one to three students. The kitchens include microwaves, garbage disposals, and dinettes, as well as refrigerators, stoves, and dishwashers.
Room Information
Room Rates** per Semester
Some room sizes may vary.
Single (Private Bath): $3,950
Single (Large): $3,825
Single: $3,700
** Room rates are subject to change.
Floor Plan
Typical Floor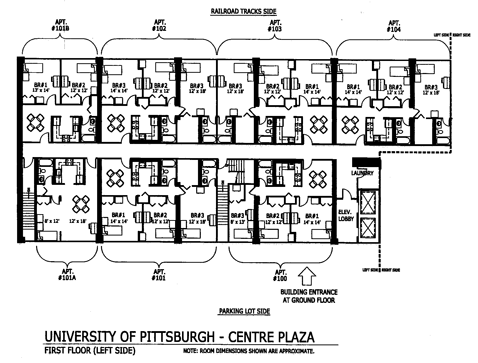 View Full Size