College Garden Apartments
5841 Walnut St, Pittsburgh, PA 15232

| View Map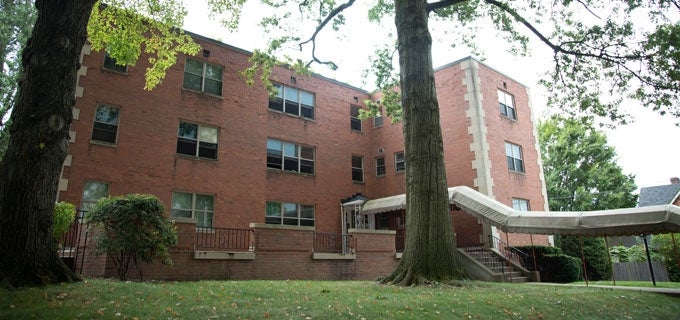 Student Population: First Year, Upperclass, Graduate, University Affiliate, Medical Students
Room Type: 1 Bedroom, 2 Bedroom, 3 Bedroom
Housing Type: Off Campus Housing, Apartment Style Housing
Details
All utilities included except cable and internet
Laundry facilities
Wall-to-wall carpeting
Cable TV
Intercom access entry
Smoke detectors
Individual thermostats
Street and permit parking available
24-hour emergency maintenance 
Description
College Garden Apartments is located in the heart of Shadyside, a short bus ride from campus. You can enjoy the convenience of residing just steps away from retail shops, food markets, a variety of restaurants, and public transportation.  
Room Information
For information about rates or availability, contact Off Campus Living at 412-624-6998, ocl@bc.pitt.edu, or visit their website ocl.pitt.edu.
                      2019-2020 College Garden Apartments Rental Rates*
 One Bedroom
 $815
 Two Bedroom
 $1,225 - $1,265
 Three Bedroom
 $1,525
*Rates are subject to change.
Sample Lease
View a sample lease. Terms and conditions are subject to change. 
Floor Plan
Typical Floor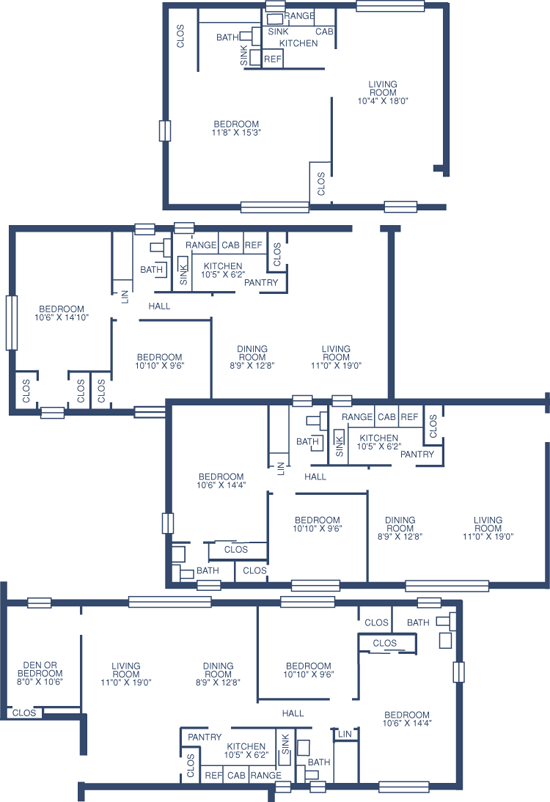 View Full Size