College Garden Apartments
5841 Walnut St, Pittsburgh, PA 15232

| View Map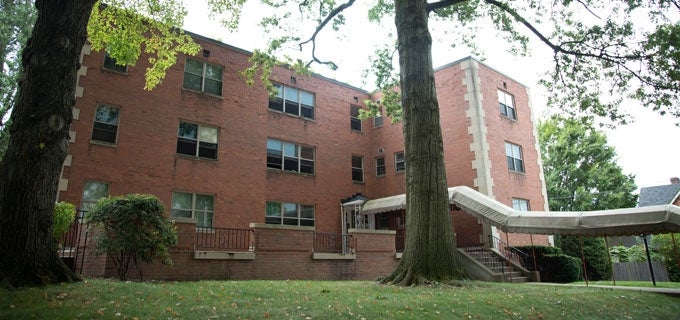 Student Population: Graduate, University Affiliate, Medical Students, Upperclass
Room Type: 2 Bedroom, 3 Bedroom
Housing Type: Off Campus Housing, Apartment Style Housing
Details
All utilities included except cable and internet
Laundry facilities
Wall-to-wall carpeting
Intercom access entry
Smoke detectors
Individual thermostats
Street and permit parking available
24-hour emergency maintenance 
Description
College Garden Apartments is located in the heart of Shadyside, a short bus ride from campus. You can enjoy the convenience of residing steps away from retail shops, food markets, restaurants, and public transportation.
Room Information
For information about rates or availability, contact Off Campus Living at 412-624-6998, ocl@bc.pitt.edu, or visit their website ocl.pitt.edu.
                      2022-2023 College Garden Apartments Rental Rates*
 Two Bedroom
 $1,340 - $1,550
 Three Bedroom
 $1,680 - $1,800
*Rates are subject to change.
Sample Lease
View a sample lease. Terms and conditions are subject to change. 
Floor Plan
Typical Floor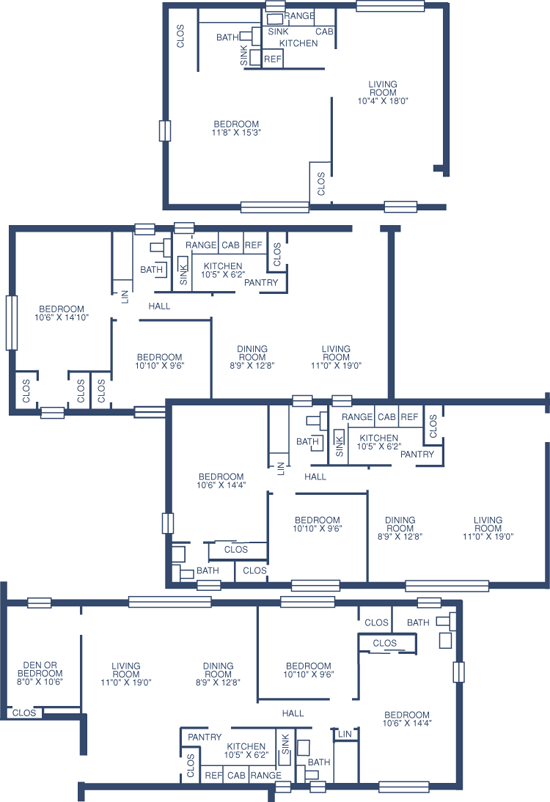 View Full Size