Forbes-Craig Apartments
4531 Forbes Ave, Pittsburgh, PA 15213

| View Map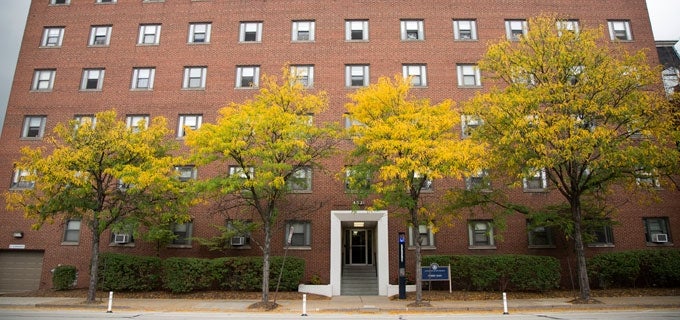 Student Population: Upperclass
Room Type: Double, Triple
Housing Type: On Campus Housing, Apartment Style Housing
Details
Your safety and wellbeing are our top priority. View our COVID-19 modifications for on-campus housing, which are in effect for the 2020-2021 academic year.
24/7 Security Coverage
Wi-Fi is available in all apartments
Access to Housekeeping and Maintenance staff 24/7, 365 days a year
Daily delivery of Post-Gazette, USA Today, and The Pitt News in select residence hall common areas accessible to all students
Basic cable television in each living room and internet connection in each bedroom
Fire safety—sprinkler system throughout; regularly scheduled fire drills
Limited student parking is available
Description
Located across from the Carnegie Museum of Art, the Forbes-Craig Apartments house students in the University Honors College. The 39 furnished apartments accommodate 102 upperclass students in single and double bedrooms. One honors college staff member resides in the building. 
Room Information
Room Rates* per Semester
Single (Private Bath): $4,150
Single: $4,000
Double: $3,800
*Room rates are subject to change.
**A meal plan is not required for students residing in Forbes-Craig Apartments. 
Floor Plan
First Floor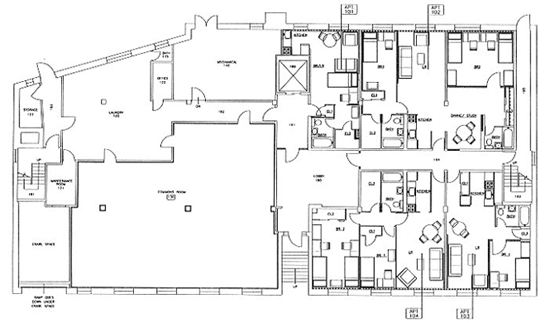 View Full Size
Second Floor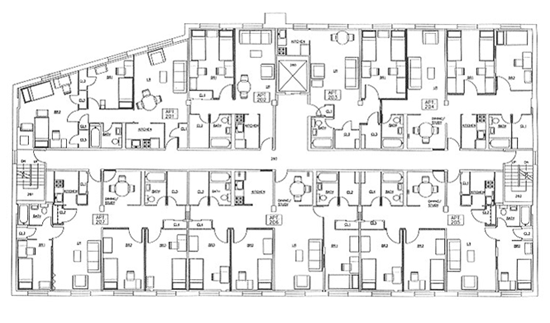 View Full Size
Third Floor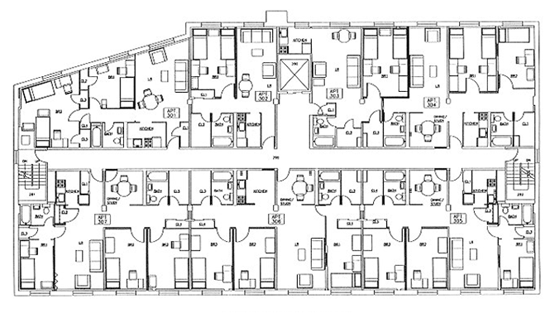 View Full Size
Fourth Floor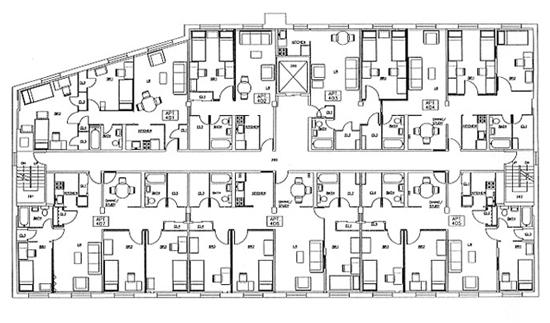 View Full Size
Fifth Floor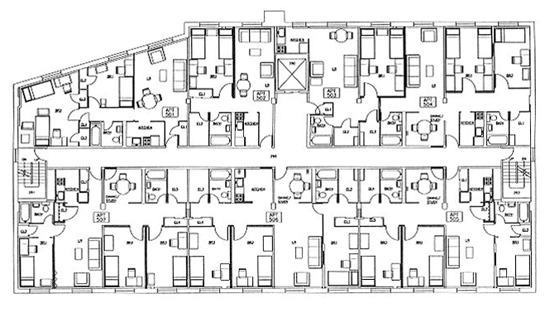 View Full Size
Sixth Floor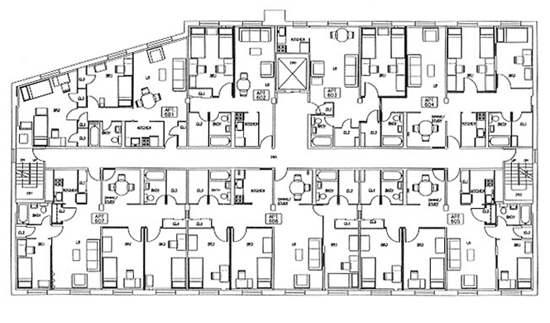 View Full Size