Lothrop Hall
190 Lothrop St, Pittsburgh, PA 15213

| View Map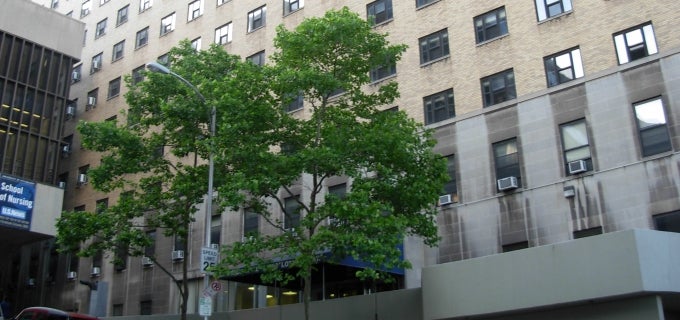 Student Population: First Year, Upperclass
Room Type: Single, Double, Quad
Housing Type: On Campus Housing, First Year Housing
Details
Houses 723 students
Fourteen floors 
Singles with some doubles 
Seven lounges, fitness center, laundry room, and mailroom
Community kitchen with cooking utilities for shared resident use
Wet sink in most rooms
Nursing Living Learning Community
Wi-Fi is available in all residence halls
Fire safety—alarm and sprinkler system throughout; regularly scheduled fire drills
24/7 Security Coverage
Access to Housekeeping and Maintenance staff 24/7, 365 days a year
Daily delivery of Post-Gazette, USA Today, and The Pitt News in select residence hall common areas accessible to all students
Basic cable television in each room/suite in residence halls and each bedroom and/or living room in apartment-style accommodations
Description
Lothrop Hall is a unique residence facility in the heart of the University of Pittsburgh's renowned Medical Center. Its location is also near the heart of campus, about three blocks from the Litchfield Towers. Lothrop Hall houses 723 residents, both first-year and upperclass students, mostly in singles and a few doubles. Most rooms have a wet sink. Each wing has a communal bathroom and shower on each floor. There is a lounge on every floor as well as a fitness center, laundry room, and student mail center. A new community kitchen is also available for shared resident use, complete with stovetop, oven, refrigerator, and other cooking utilities. 
Lothrop Hall contains the Nursing Living Learning Community. A skywalk connects Lothrop to the School of Nursing in Victoria Building and adjoining University of Pittsburgh Medical Center facilities. A resident director and 15 resident assistants are on staff.
Room Information
| | | |
| --- | --- | --- |
| Accommodation | Rate Per Term | Meal Plan Required |
| Single | $3,465 | Yes |
| Double | $3,255 | Yes |
Rates are required to change. 
Floor Plan
Typical Floor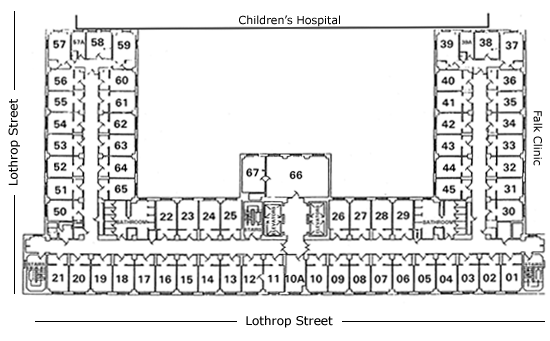 View Full Size